Happy Tuesday to you!
I'm still getting into the swing of this daily blogging thing... I'm not sure just yet if it's going to officially be a "thing", but we shall see :)
Today's post is the start of a series I'm beginning, where I highlight my wonderful longtime clients/turned friends 💙 So every time you see a post titled "Story: Name Here", know that it's an awesome one!
First up are my dear friends Bianca & DeAndre, you may remember them from yesterday's post :)
Bianca and I met at an event back in 2009, while DeAndre and I actually went to HS together! Fast-forward a few years and they were engaged- I was thrilled (and a little nervous to be honest) when Bianca ask that I photograph their engagement session in 2013. I always seem to get nervous when I shoot for friends, I want to make sure everything is perfect!
Although unusually cold for November, their engagement session was so much fun! So I was definitely looking forward to photographing their wedding in Rock Hill, SC in 2014! The weather was so off and on that day, and we were worried that their outdoor ceremony would be rained out; Fortunately the clouds cleared and it turned out to be an absolutely beautiful day!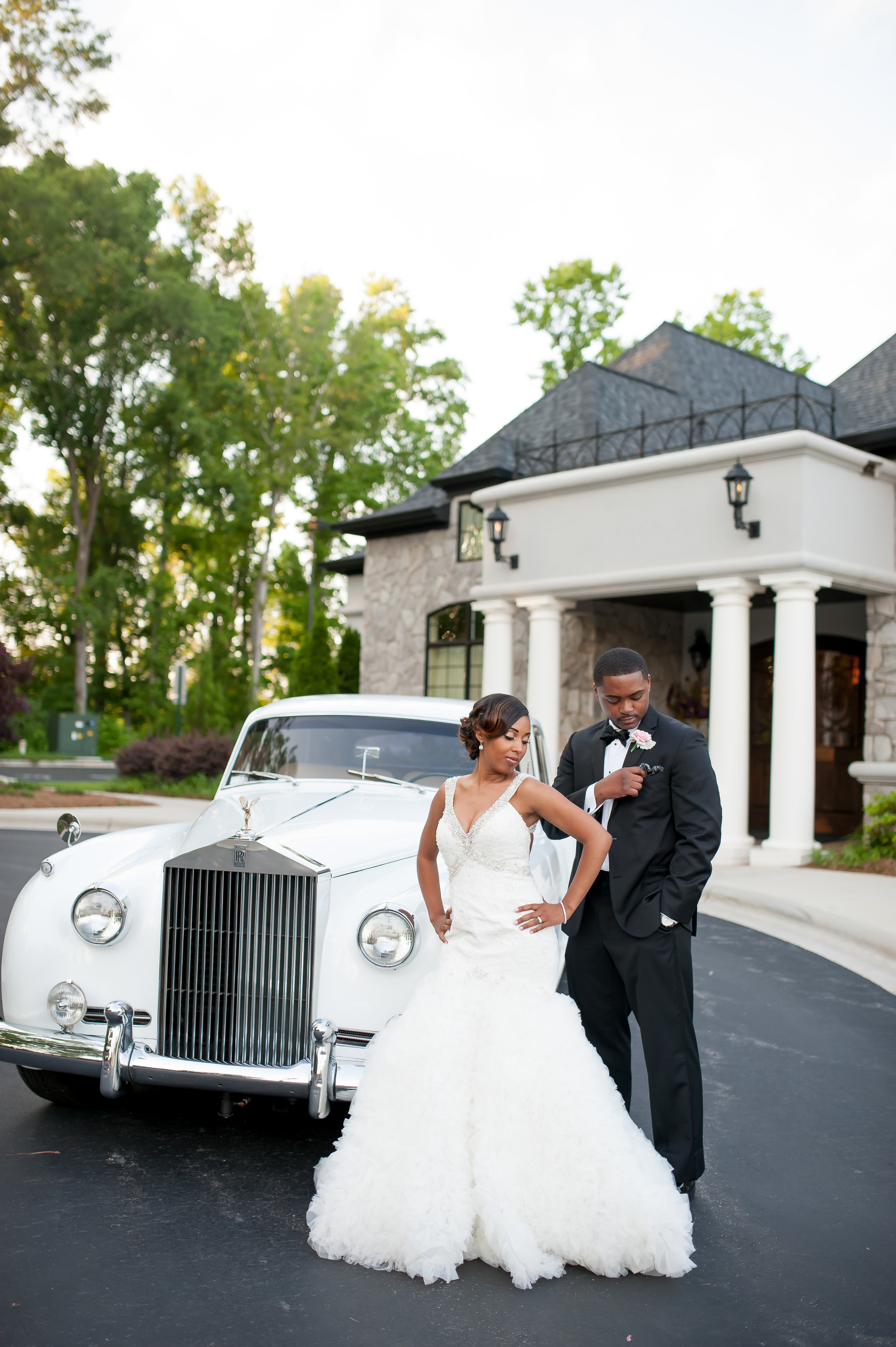 Dre & Bianca's family was growing! We did an early morning family maternity session in May 2017 and the light was soft and beautiful :)
Little Logan is here! In August 2017, we did a sweet in-home family newborn session with the whole gang :)
I realized about halfway through this post that I can't talk so much or these posts will be toooo long! Lol! I am so incredibly thankful to Dre & Bianca for allowing me to document their love story. It has been a joy seeing their family and love grow over the years, and I hope to keep adding to their story for years to come!